A Novel Education's The Secret Garden course is a Level 3 6-week course in which you will learn the novel itself, how to read closely and analyze the story, plus multiple other subjects including history, geography, art, and writing.
This course isn't just about learning and enjoying The Secret Garden. It uses the story to explore other subjects, which not only helps the student understand and connect with the novel better, it excites more interest in the subjects being studied.

Course Structure
Each weekly module contains one video lecture and includes written, hands-on, and internet assignments. Student questions and further discussion will be addressed via email and Facebook group.

Student Learning Outcomes

A complete understanding of The Secret Garden
An understanding of Britain and imperial colonies in the early 19th century
Knowledge of the geography of Britain and India
An understanding of flower and plant science
Knowledge of various native animals in Britain and India
Essay writing and journaling skills
You will meet the objectives listed above through a combination of the following activities in this course:
Listening to the videos once per week
Completing the study guide chapter by chapter
Completing the Activities for Learning assignments each week
Completing 2 essays by the end of the course
Completing the activities and projects for other subjects as assigned
Course Requirements
Copy of The Secret Garden by Frances Hodgson Burnett
Internet connection
Access to email and Facebook
Computer for viewing course videos and powerpoints and for research as necessary
Printer
Binder or other folder to keep course work and study guide in
Art supplies
Your Instructor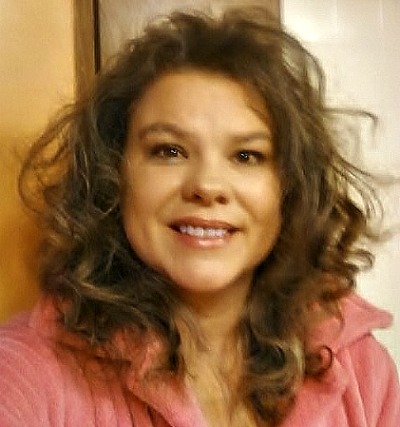 Since before I was able to read for myself, I have been passionate about books. My time as a children's librarian and public school educator led me to the decision to homeschool my two youngest boys. From the beginning, we have used a literature-rich curriculum in our homeschool. Eight years later, I have combined all my experience and knowledge into courses to help your homeschoolers not only understand literature but use it to understand other subjects, too.
I blog at Lit Mama, providing advice and activities for creating excitement about reading in kids of all ages. My YA novel, Frog's Princess, is available at Amazon. I've been a featured writer on several sites, including Weird, Unsocialized Homeschoolers and Tina's Dynamic Homeschool Plus, as well as in Mary Jane's Farm Magazine.

Course Curriculum
A Novel Education The Secret Garden Syllabus Fall 2
Available in days
days after you enroll
Frequently Asked Questions
What is A Novel Education?
A Novel Education Homeschool Academy is an online literature resource that teaches novels to young students one book at a time. Using the novels as a starting point, A Novel Education teaches other subjects such as history, geography, art, science, and math. Built into 6 to 8 week courses, A Novel Education offers the homeschool student an in-depth look at the novel of choice and a chance to relate the novel to real-world lessons. A prolific writing regimen also gives students the chance to hone their essay and journaling skills.
Who should enroll in this course?
Homeschool students who want to enjoy an affordable and fun literature course independently.
What format is the course?
The course will be based on one video per week and will include written, hands-on, and internet assignments.Assignments will be included within the module and can be turned in by email at
[email protected]
and concerns can be addressed through the same email or through the Facebook group, A Novel Education via Lit Mama.
What level is the course?
I have never been a fan of 'reading levels.' I believe every one of these courses can be tweaked for almost any age. However, I leveled them according to the difficulty of language in the novels. The Secret Garden course is a Level 2 course, meaning it contains difficult vocabulary that will better enjoyed by ages 9 and up. If you are a younger student who would like to take a Level 2 course, I recommend reading aloud with a parent or older sibling.
What qualifies you to teach this course?
I am educated as both a children's librarian and an early childhood/elementary educator and worked in both fields for several years. The majority of my training is in literature-based education from the very youngest readers through high school and includes making reading interesting and fun with activities and comprehension lessons. I am an 8-year veteran of a literature-based homeschool in which I have used this very method. I am a 3-year blogging professional at Lit Mama, where I offer advice, activities, and free printables to help homeschooling parents encourage lifetime readers.
There are plenty of literature courses out there. What makes this one different?
A Novel Education isn't just about reading the book and analyzing or understanding it. Rather, these courses glean as much education from each novel as they can, showing the homeschool student how books and stories truly do relate to the real world and all the subjects they learn about outside of reading. A Novel Education won't completely replace your other homeschool activities, but it will enhance them by giving the student fun and educational assignments that give them a better grasp of the novel and the extra knowledge each novel has to impart.
How do I enroll?
Easy peasy. Just click on the Enroll Now button of your chosen course. The course will open for you on the scheduled start date.
When does the course start and finish?
The course runs from November 03-December 15, 2018
How long do I have access to the course?
You can access the course any time, day or night, October 20-December 15, 2018
What if I need extra help?
I will be available for contact via Facebook group and email at
[email protected]
I will answer questions as quickly as possible to help the student progress.
Do you have a refund policy?
My goal is to help the student work independently within multiple subjects while enjoying quality literature. While I understand that each student learns differently and may not be able to work within the parameters of the course, I believe 2 weeks is enough time for the student to become comfortable with the work or to realize the course is not for him or her. Therefore, you have 14 days from the beginning of the course to receive a full refund if you realize it's not for you. You must provide me with proof that you completed the activities therein and contacted me with questions or difficulties before deciding the course is not for you, as well as a detailed description of why it didn't work for you. . After 14 days, no refund is available.